Many factors are involved with good balance. It can be complex to tease out the root causes of lost balance. Evergreen has the therapists to help figure that out. They also have the skill to retrain your system to regain confidence, balance, and access to an active life. They do this with standardized Balance and Fall risk assessments, thorough evaluation of all the component systems that may contribute to the root cause, and the rehabilitation strategies to return to functional levels desired. We know you want to stay active and healthy. Often "aging" is the excuse for unacceptable pain and balance problems. Let our team of professionals help you take charge of your well being.
INJURIES/PAIN RELATED TO Gait, Balance and Vestibular Issues
Musculoskeletal injuries
Head/ Neck Impairments
Postural Deficits
Inflexibility and weakness
Post- Surgical imbalances or pain
Parkinson's
Stroke
Multiple Sclerosis
Central Nervous System disorders
Peripheral Nervous System disorders
Peripheral Neuropathy
An active and healthy life is balancing act. Let Evergreen's professionals help you discover new confidence and abilities you thought a thing of the past.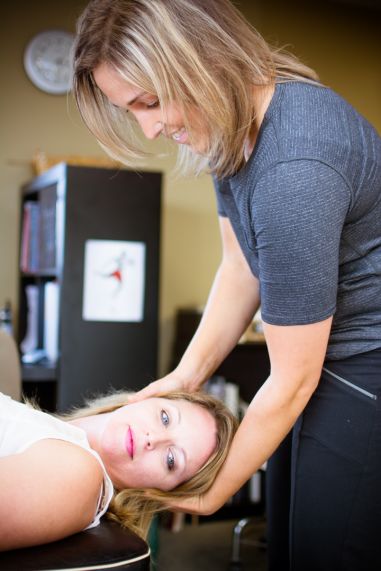 What our Gait, Balance and Vestibular patients are saying
I was suffering a sudden onset of vertigo and dizziness. I was unfamiliar with any of these symptoms and learned that Liz specialized in vestibular disorders so I made an appointment. From the first day I knew I was in the right place. Don't get me wrong, I was dizzy and felt awful but she made me feel instantly at ease and explained to me what was happening. After just three visits I was back to normal and had exercises that I could do at home to complete my full recovery.
-Jenny R.
All your staff is superb but Louise has gone over and beyond to push me back into a functional life. hats off to her!
Read More Testimonials >