Parents can be assured their infant / child will be provided PT intervention with great skill, knowledge, and compassion. Just because the sessions appear more playful than drudgery doesn't mean they are done without skill or knowledge of the conditions being treated. Evergreen's specialists intentionally and skillfully create child appropriate interventions in a comfortable environment so the child feels at ease and engaged. Parents and guardians will be fully educated about their child's condition and any necessary follow up strategies to be done at home.
INJURIES/PAIN RELATED TO Pediatrics
Torticollis & Plagiocephaly
Growth plate injuries
Osgood Schlatter
Sever's / Heel Pain
Sports injuries
Postural pain impairments
Scoliosis
Kyphosis
Jumper's knee
Pitcher's Elbow
Post surgical recovery
Gait and balance disorders
Evergreen's specialists know that and treat with interventions that are age appropriate, fun, and most importantly with compassion as if that child were one of our own.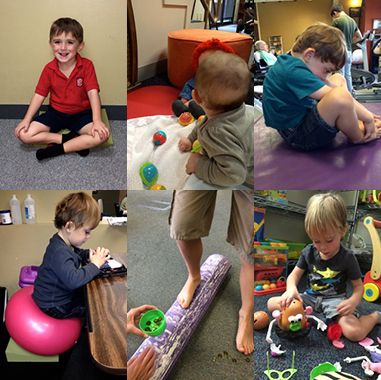 Kids just want to be kids.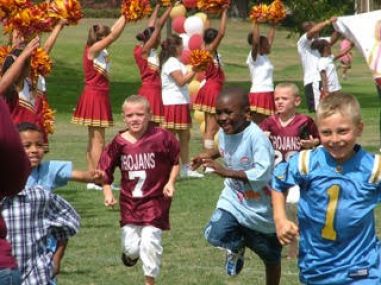 What our Pediatric patients are saying
Your graciousness and concern for helping our daughter have been great blessings to our family. She is doing so much better, not just physically, but in her whole demeanor. Every time we come to Evergreen we notice what a positive, encouraging place it is. And the expertise is unmatched.
PT Dave is my favorite therapist (and I've seen a lot of them!) I started with him when I was 6 months old and now I'm a big girl at 9 months old. Because I've had heart surgery and was in the hospital the first 3 months of my life, I had a lot of catching up to do on my physical strength, And now, after 3 months of seeing PT Dave, my mommy and daddy can't say enough how much he has helped me with my development! Not only is he really fun to play with, he's always so nice and finds out how I'm doing. I love my PT Dave!
M. Nelson
Read More Testimonials >